Berkshire Scouts website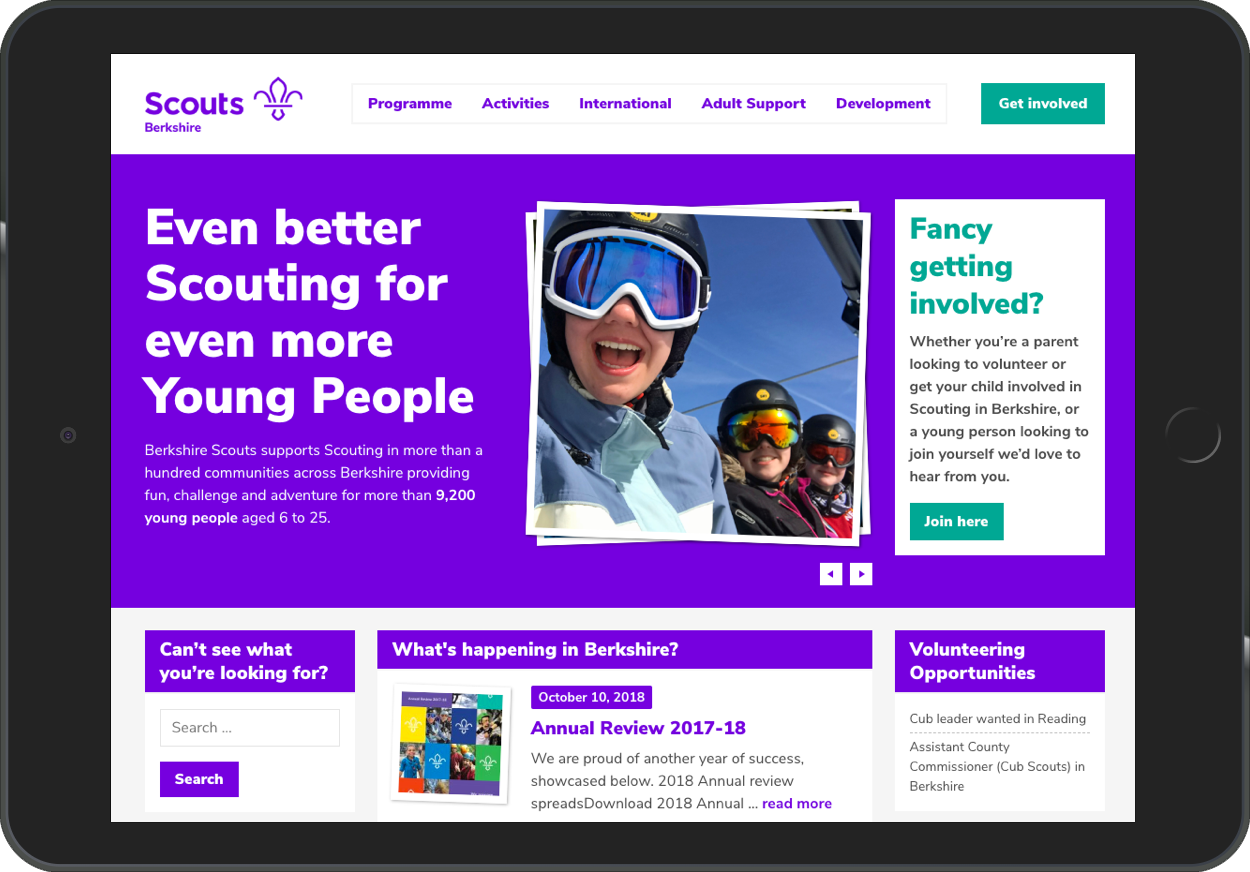 Client: Berkshire Scouts
Project duration: 2018–ongoing
Project skills: responsive design, front end coding, custom WordPress theme
Berkshire Scouts approached us 2018 to help them move their existing website to a new WordPress set-up.
They wanted us to develop a new responsive design for the site, following the soon to be released updated Scouts brand guidelines. We worked on a new design and turned it into a WordPress theme, to allow for easy updating and management in the future.
We also worked with their volunteer IT team, to apply the new design across all their internal applications, ensuring consistency and improved usability.