On Your Bike website
Client:

On Your Bike Sonning Common

Project duration:

2017–ongoing

Project skills:
On Your Bike is a charity family cycle ride along Sonning Common's leafy lanes in South Oxfordshire. Running for over ten years, the organisers have raised tens of thousands of pounds for a variety of charities, and provided families with a great opportunity to get 'on your bike'.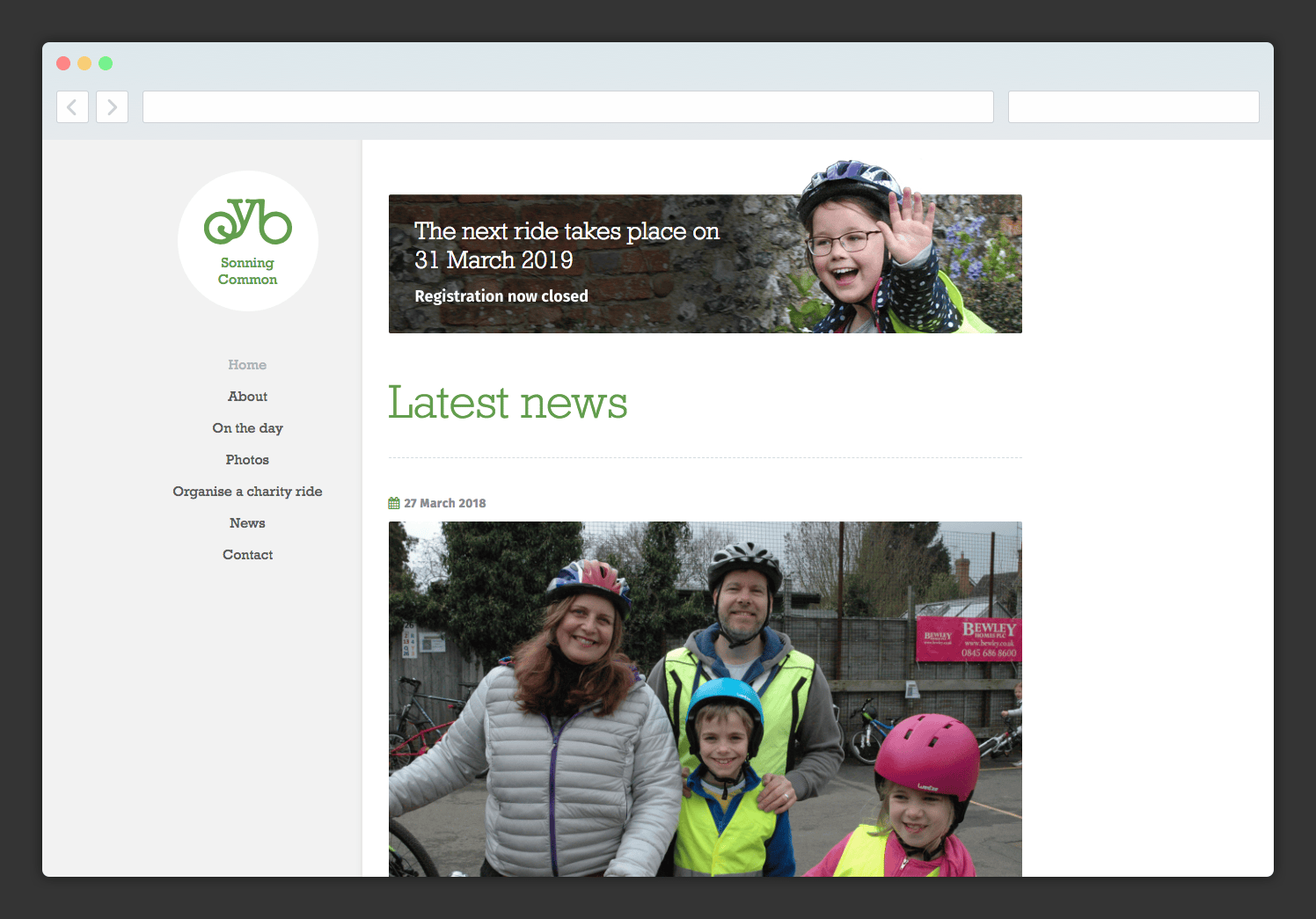 Lift have been supporters of On Your Bike for a number of years, not only producing the event publicity materials, but also taking part in the ride. Two years ago we took over the event website from the original volunteer. We are proud to be able to use our skills to help promote a local community charity, who raise funds for local schools, hospital wards, Sue Ryder and much more.
We designed and built a new website to promote the charity bike ride, with the ability for participants to sign-up and pay online. The website was built on Statamic, giving the organisers a simple to use web-based content management system.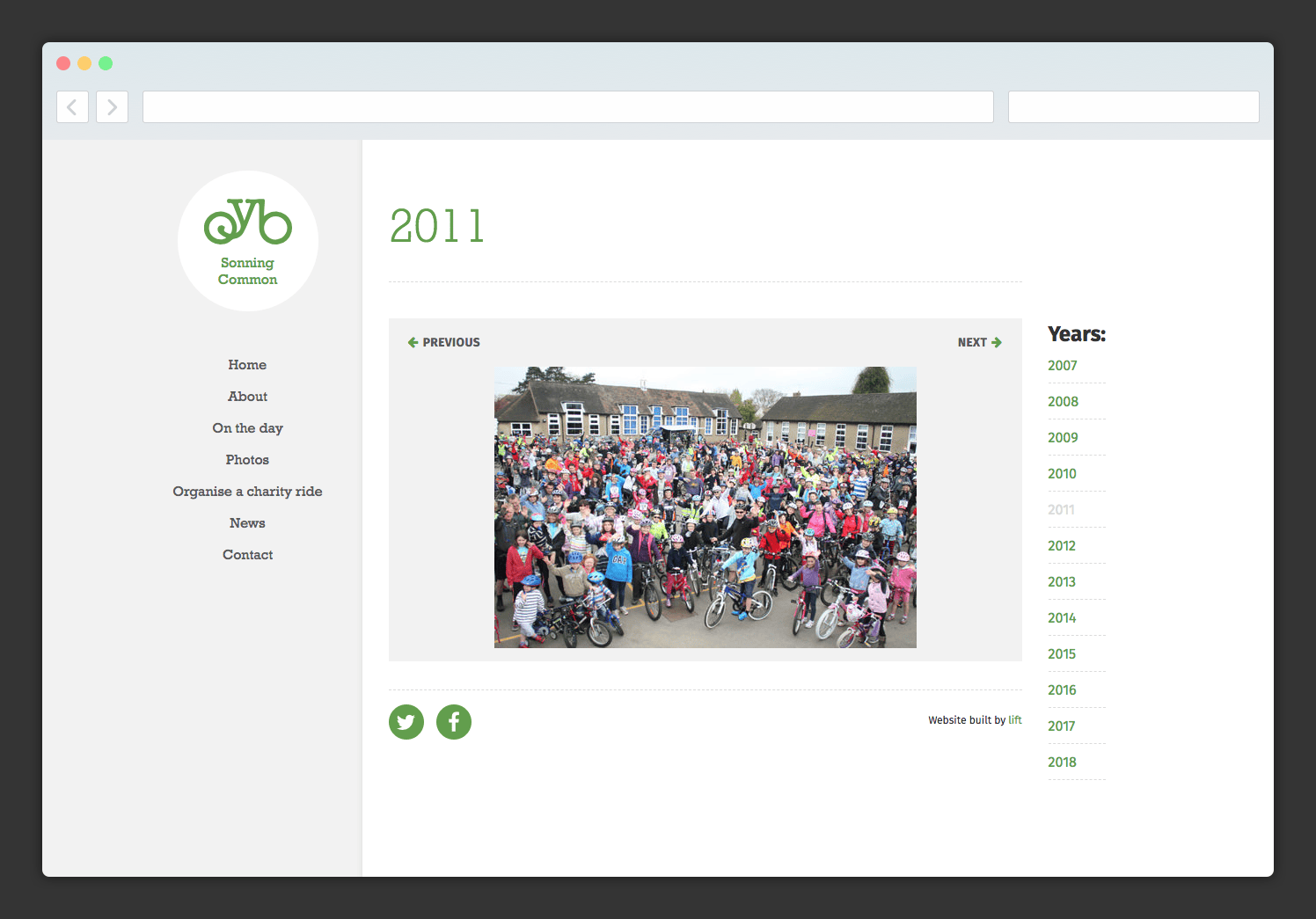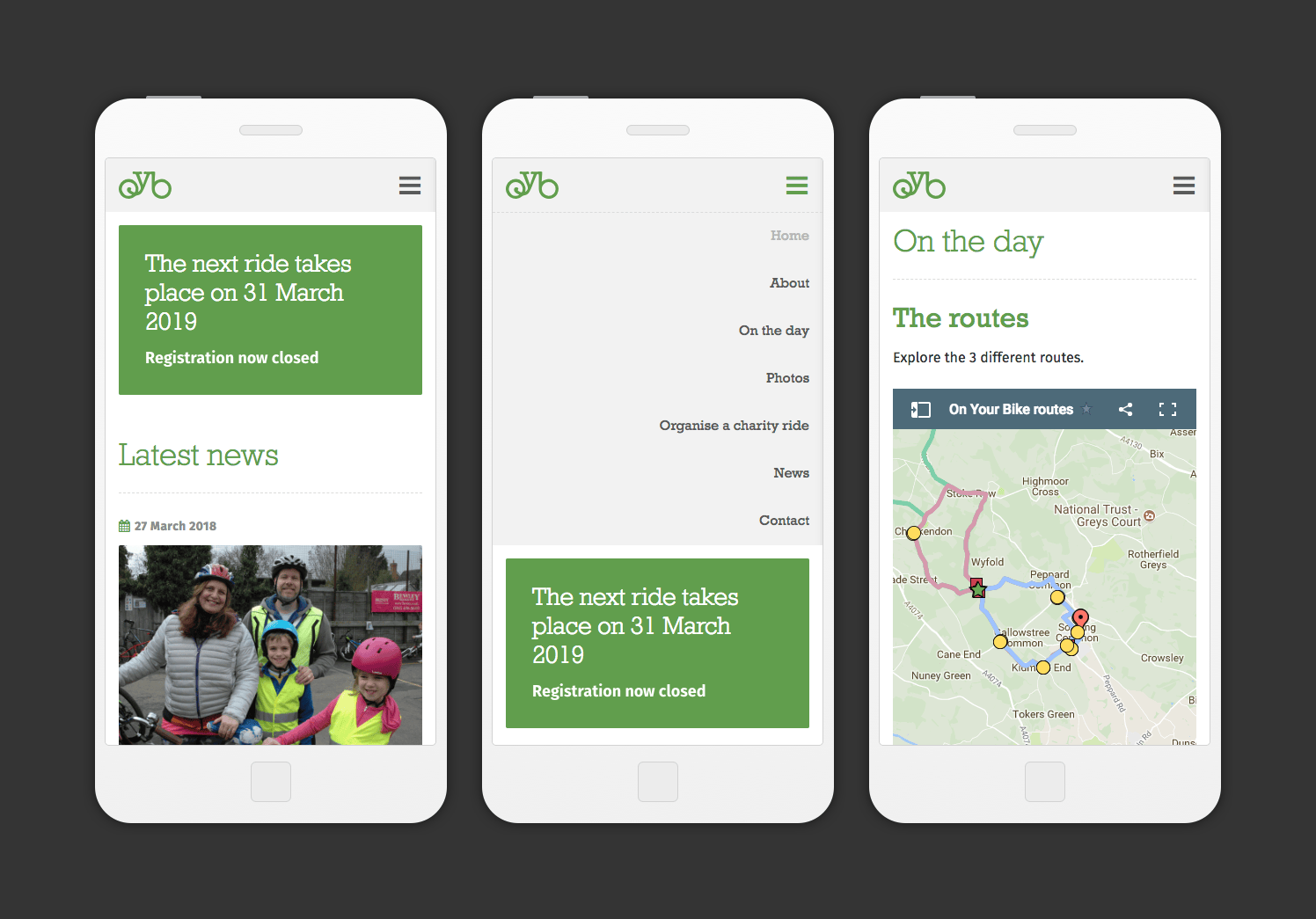 We added a photo gallery section, providing a central place to showcase each years photographs. Using Google Maps, we added interactive routes, giving new participants the chance to look at each of the ride routes before hand.