Summer Reading Challenge games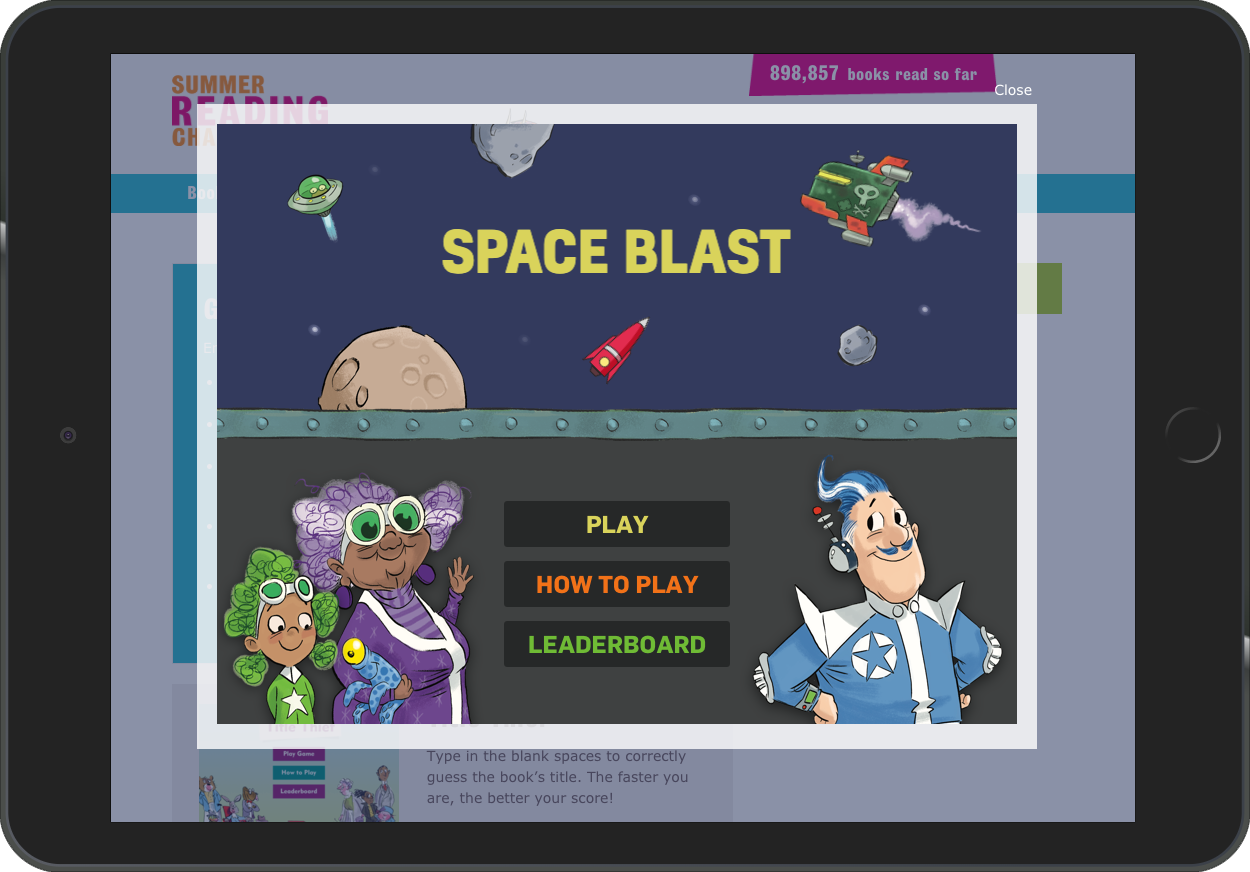 Client:

The Reading Agency

Project duration:

2012–2019

Project skills:
As part of our yearly work on the Summer Reading Challenge website theme, we were asked by the Reading Agency to design and build accompanying games.
The games were to provide extra interest and incentives for children to visit the website on a regular basis. We had freedom to design and build the games each year, as long as they fitted into that years theme.
We started by brainstorming ideas for types of games, and developing storyboards to present to the Children's team at the Reading Agency. Once the concept was approved, we developed designs for the main screens, as these often needed to be signed off by the illustrator for that years challenge.
The games were built in Javascript on top of a game framework. We designed and built all the game logic and functionality, including leaderboards which connected with the Reading Agency Passport user system.